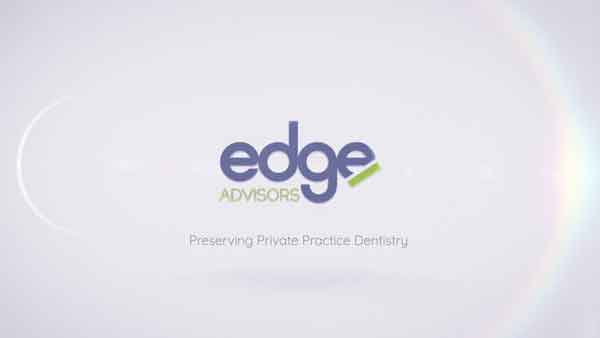 Preserving

Private Practice Dentistry
YOUR JOURNEY BEGINS HERE.
Edge AdvisorsPRACTICE MANAGEMENT THAT MAKES SENSE
When starting Edge Advisors our goal was to level the playing field and provide a path for small- to mid-sized businesses. Like the countless clients we've assisted in achieving their practice or business goals, we will navigate you through the difficulties of business and practice management.
Regardless of your practice or businesses stage in its journey, Edge is committed to the highest level of service you deserve. Join us and discover the endless opportunities that await when you take advantage of Edge Advisors robust portfolio of services.
Welcome to the Edge

What We DoSTART TO FINISH, WE CAN HELP
Edge is committed to providing a wide array of services that are crucial to the many facets of your practice or business throughout – and at various points – of your journey.
We welcome you to explore the many services Edge offers and how we can escalate your practice or business to the next level.
The Right Direction
Nothing makes us happier than seeing our clients meet their professional goals. Receiving praise for getting them there, however, is truly a pleasure. Browse through the many reviews our clients have written about the success they've experienced working with Edge Advisors.
If receiving praise from our clients wasn't enough, Edge Advisors has been a recipient of the 2015 and 2016 MMAC Award and placed on the Future 50 list for significant revenue and employment growth over the past three years. Awesome!
"Andy Lehmkuhl is the ultimate professional. Never having retired before I was nervous every step of the way. Andy's experience allowed him to anticipate my concerns and he greatly reduced…" Read More
Gregory E. Custer, DDS
"Mr. Lehmkuhl helped me find exactly what I was looking for. I called him looking for a position and he told me I had an interview the next day. I…" Read More
Kevin Tanty, DDS
"There is only on word to describe Andy's professionalism, trustworthiness and uncanny ability to get the job done…phenomenal!!! I have dealt with numerous dental brokers throughout my 40+ year career.…" Read More
Charles Flume, DDS
Continuing Edge•ucation
Edge Advisors believes in providing valuable information that will assist in your practice's success. It's no accident we've gained a reputation for guest writing, public speaking and blogging on all topics of health care and practice management. Our industry knowledge and proven results have permitted us to become educators, as well as service providers. Visit our blog and get useful and relevant information to keep you and your practice on the leading edge.
Our Team
At the heart of Edge's success is our team of accomplished professionals who are outstanding in their fields. We're dedicated to providing the highest level of customer service and focus on your practice's success.
Take a moment to "meet" the members of the Edge Team and contact us directly for any of your practice's needs.
Our Office
We welcome you to visit us at our Fox Valley headquarters. If our office is too far away, no problem, we're always happy to meet where it's convenient for you.
1500 North Casaloma Drive  •  Appleton, WI 54913

P: 844.200.3343